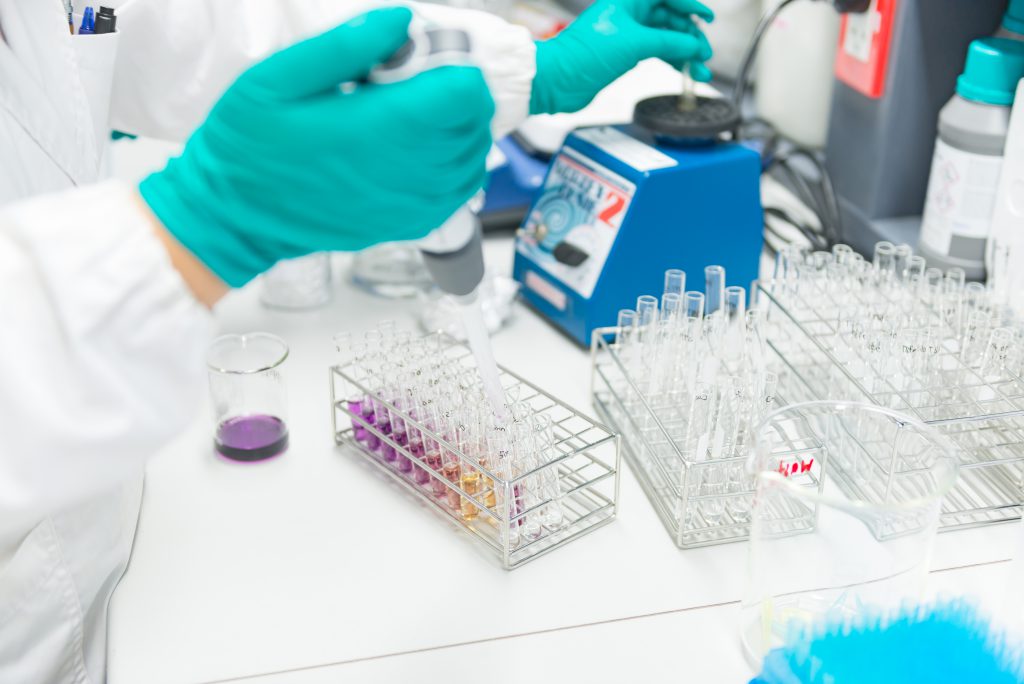 Pharmaceuticals and medical devices
At Aminolab, we perform the most thorough and meticulous tests required for the pharmaceutical and medical devices industry. Our solutions for this field are updated continuously to meet or exceed current standards. Operating under the strictest international standards with state-of-the-art equipment, we provide comprehensive testing for product registration and composition, as well as testing active materials, stability, and shelf life.
We work closely with clients from the early stages of R & D through laboratory support, regulatory consulting services, marketing, and market release.

Providing the complete process
We provide all the necessary services in pharma under one roof in order to give the best solution for your needs and to meet strict regulatory requirements in Israel and worldwide. We operate under three different quality systems—ISO17025, cGMP, GLP—and we are an FDA-approved facility. Along with the meticulous implementation of accurate, high-quality tests, the laboratory teams provide full professional support.
Chemistry

---

Testing of metals in ICP-MS according to pharmacopeia requirements.

Determination of  ethylene oxide residues after sterilization.

Testing of raw materials and active substances API for the pharmaceutical industry.

Cleaning validation and verifications.

Stability tests.

Development and validation of analytical methods.

Microbiology

---

Validation of various sterilization methods (steam, plasma, dry heat, EtO chemical and radiation).

Validation of cleaning processes for medical devices.

Sterility testing.

Testing of toxins (endotoxins).

Bioburden test.

Microbiological testing for non-sterile products.

Checking effectiveness of preservatives.

Tests for medical product shelf life, including packaging tests (peel, dye, burst, leak and bubble tests).

Regulatory consultancy

---

Construction, upgrading, and on-site laboratory management by Aminolab's team of experts.

Adapting facilities to Israeli and international regulations.

Outsourcing qualified lab workers.
Our partners in the field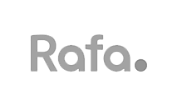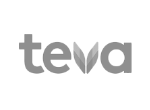 We use Aminolab to carry out residual tests according to ISO-10993-18 for validating the cleanliness of products. We enjoy fast service (much faster than a similar lab overseas) and professionalism.


Olga Kuznets, Validation Engineer

Aminolab is a company that gives personal and quick attention. They are always available, very courteous, and professional. West Pharma Israel has been working with Aminolab for more than ten years in the field of medical devices. They provide us with microbiological tests and tests that are needed for validation and maintenance of sterilization procedures.
Their offering as an external laboratory is key to our field of operation and an integral part of our production process.


Gadi Weidenfeld, Director of Quality Assurance, QA Production & Engineering Manager

Aminolab has worked with Rafa Laboratories for nearly a decade. They are a professional and skilled team. Their laboratory is fully modern, with innovative and advanced equipment, so they provide a professional solution for a very wide range of tests. Aminolab can perform all testing required under the three relevant quality standards for us: GMP, GLP, and ISO 17025. The support Aminolab provides us, as an external laboratory, is critical in pharma and an integral part of our production process. This is what has enabled a fruitful cooperation for such a long time.


Orly Vasal Arfi, Purchase Department